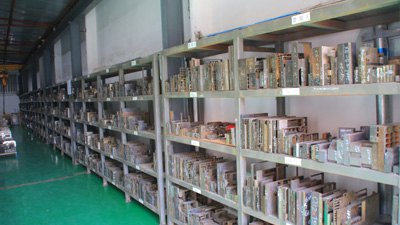 Raw Materials
As they are exposed to complex working conditions like power impacts, vibration, friction, high pressure, and stretching, stamping dies are prone to wear, deformation, and fracturing. Therefore, material requirements for manufacturing stamping molds are higher than normal parts.
We use a variety of qualified raw materials to ensure the reliability of our products. We use the same suppliers as much as possible to maximize consistency.
Common Materials
The most common materials used for our dies include tungsten steel, high speed steel, and carbon steel. We have accumulated abundant experience over the past decade and have established long-standing cooperative relationships with many famous foreign enterprises.
Tungsten Steel


Tungsten steel, as an alloy of Tungsten and a small quantity of steel, has a series of excellent properties such as high hardness, strength and toughness, wear resistance, corrosion resistance and heat resistance. Its wear resistance and high hardness remain stable even under the high temperature of 500℃, and there is still high hardness at 1000 ℃.

High Speed Steel


High speed steel is a class of high alloy steels with significant amounts of W, Mo, Co, V, and Cr as well as Fe and C. It can withstand high temperatures without losing its temper (hardness), while it is cheaper than tungsten steel. It is superior to older high-carbon steel tools and cuts faster than high carbon steel.

Carbon Steel


Carbon steel is a steel alloy where carbon is the main additive. Typically, carbon steel contains up to 2.11% carbon by weight and its properties depend on the content of carbon. As the carbon percentage content rises, steel has the ability to become stronger and harder and less ductile and weldable. Carbon steel was used earlier than other steels and is cheaper and used more widely compared with tungsten steel and high speed steel.
In addition to these common materials, we offer raw materials with different numbers, many of which are famous brands of Europe and America, to satisfy your needs. The following is our list of specific materials:
| | | | |
| --- | --- | --- | --- |
| Standard | Material | Brand | Country |
| DIN/EN | 1.2379 | Groeditz / Buderus | Germany |
| DIN | XW-42 | ASSAB | Sweden |
| DIN | K110 | Boehler | Austria |
| JIS | SKD11 | Hitachi | Japan |
| JIS | DC 53 | Daido | Japan |
| AISI | D2 | FINKL | US |
| DIN/EN | 1.3343 (HSS) | Groeditz / Buderus | Germany |
| DIN | S600 | Boehler | Austria |
| JIS | SKH9/ SKH51 | Hitachi | Japan |
| JIS | MH51 | Daido | Japan |
| AISI | M2 | FINKL | US |
| DIN/EN | 1.2344 | Groeditz / Buderus | Germany |
| JIS | SKD61 | Hitachi | Japan |
| JIS | DHA1 | Daido | Japan |
| JIS | DAC | Hitachi | Japan |
| AISI | H13 | FINKL | US |
Raw Material Management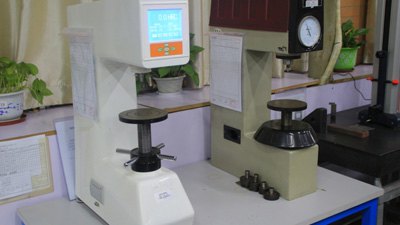 When it comes to raw material management, we will strictly control the source of materials and assess the qualification of our suppliers and partnership will only be built when they are approved. Our QC department will, on the basis of inspection process, check the specifications of materials and check whether heat treatment hardness is compliant with drawings using a hardness tester.